DN-5-B3YT Automatic lifting quilting machine
   DN-5-B3YT   time:2020-12-12
Products description
Product details
Run video
Company strength
Service guarantee
Past customers
Important
notice
1.The machine covers an area of only 3/5 of the old model and the operating area is only 1/2 of the full mobile series.
There is no need to reserve the work table space do not have to pull out the frame save the room area one person
can operate independently save time and effort.
2. Use large stroke handpiece to improve the stability of the ultra-thick material while quilted.
3. The patterns adopted the DST pattern design system there are more than 300 kinds of patterns in the computer system.
4.USB interface the custom flower type can be entered.
5. Wire break detection function.
6. All the straight lines have been balanced and processed to a more balanced operation.
7. Delivery after 24 hours of continuous trial run and delivery with no fault.
8. The computer program is independently researched and developed which is closer to the usage habits of customer.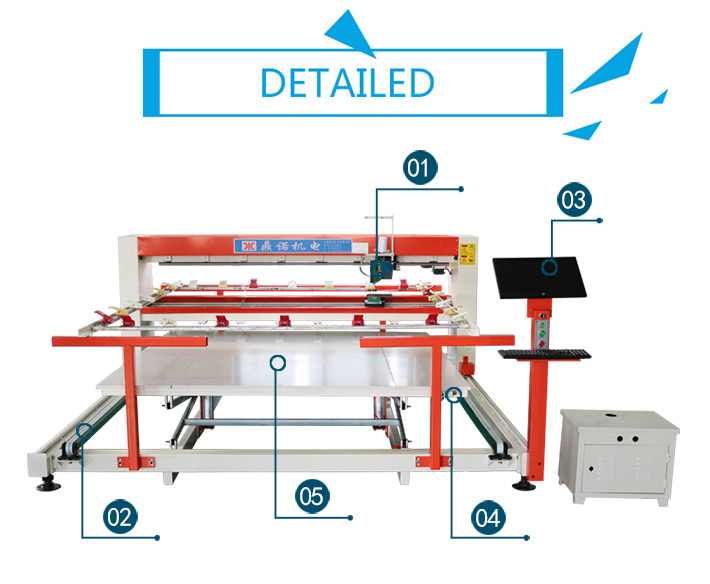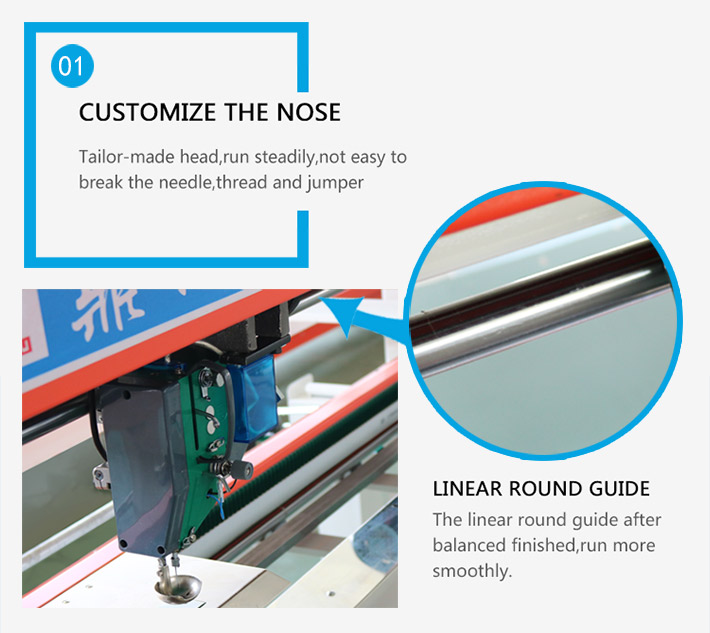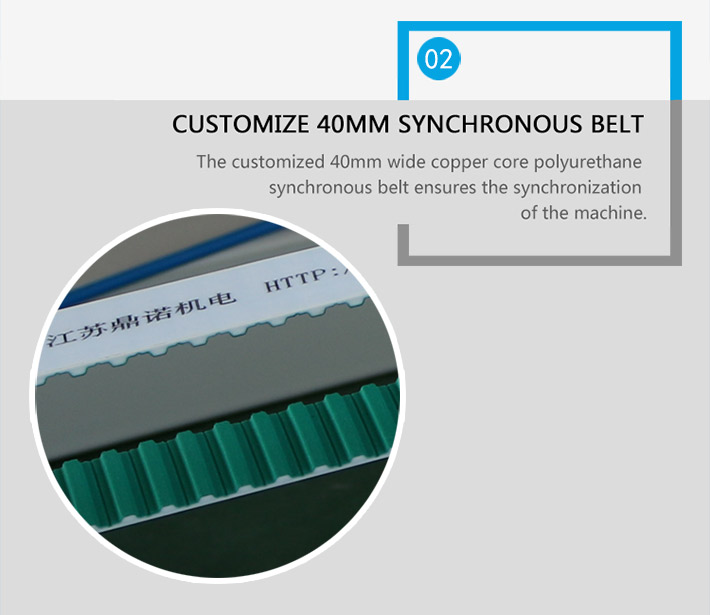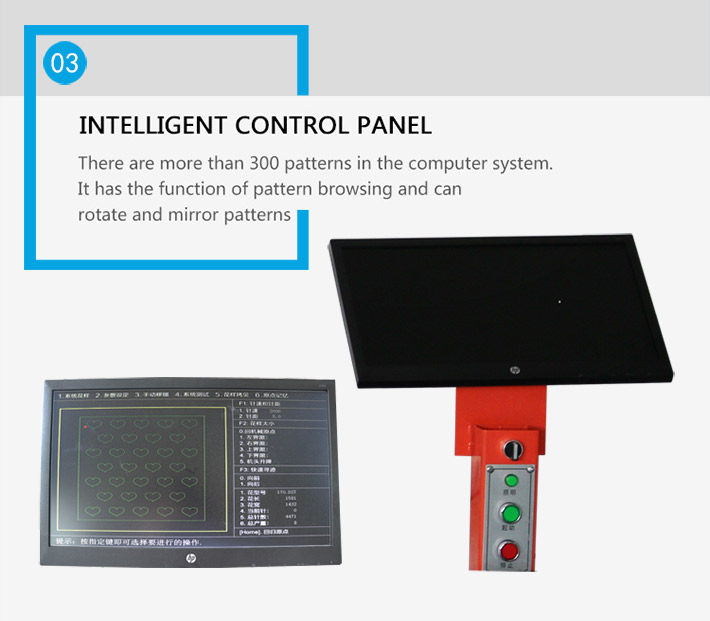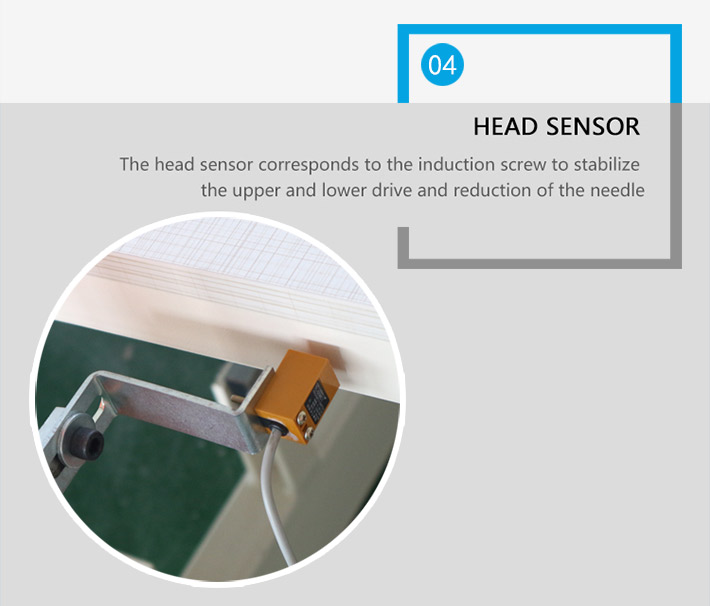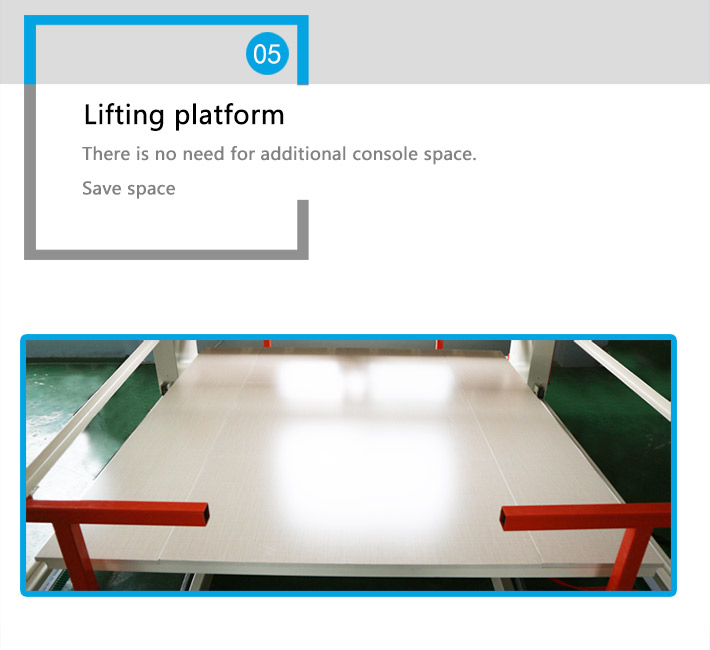 3
4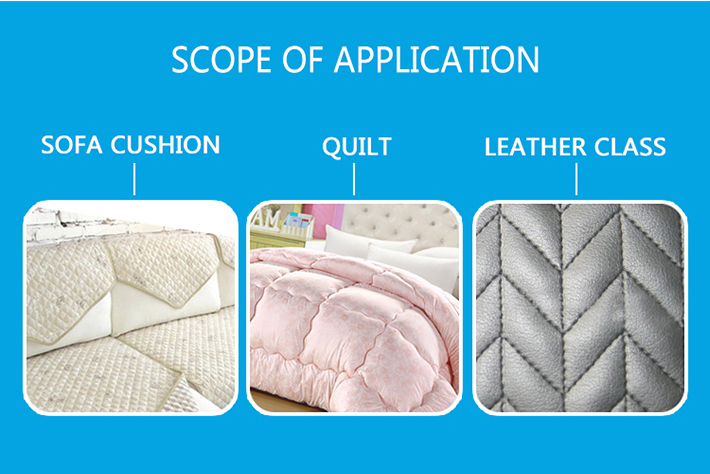 Suitable for processing all kinds of quilts sofa cushions leathers while opening a shop.
6
7