DN-6 fully automatic and computer controlled single-needle quilting machine
   [Also known as all-in-one machine of   time:2019-06-24

Product parameter:
Parameters│Type

*DN-6-2426

DN-6-2628

Sewing-Machine

Single head、Lock Stitch 

Degree of automation

Fully automatic 

Job object

Cotton fiber, PP cotton  

Quilting thickness

70mm  

Outline dimension(L*W*H)

9.4×4.2×1.9m  

9.6×4.4×1.9cm  

Stitch length

2-6mm

needle type

18-23#

Maximum speed

2500Rpm(max)

Quilting width

2.4×2.6cm

2.6×2.8cm

Voltage /Hz

3*380V, 50Hz

Total weight

4000kg

Output

40-120m/h  

Total power

7.0kw  

Remarks
"*" indicates a standard product

 
Product advantages:
1. It can realize Automatic feeding spreading quilting cutting the maximum rotation speed up to 3500 revolutions.
2. Automatic thread trimming broken wire detection infrared protection fallback quilting function.
3. Automatic oil supply system effective lubrication of the handpiece parts extending the service life of machine.
4. Needle pitch selection angle correction pattern zooming.
5. Using the japanese servo motor to control wit higher precision.
6. Imported large rotary hook frequent replacement of the bottom line is not needed.
Details of product :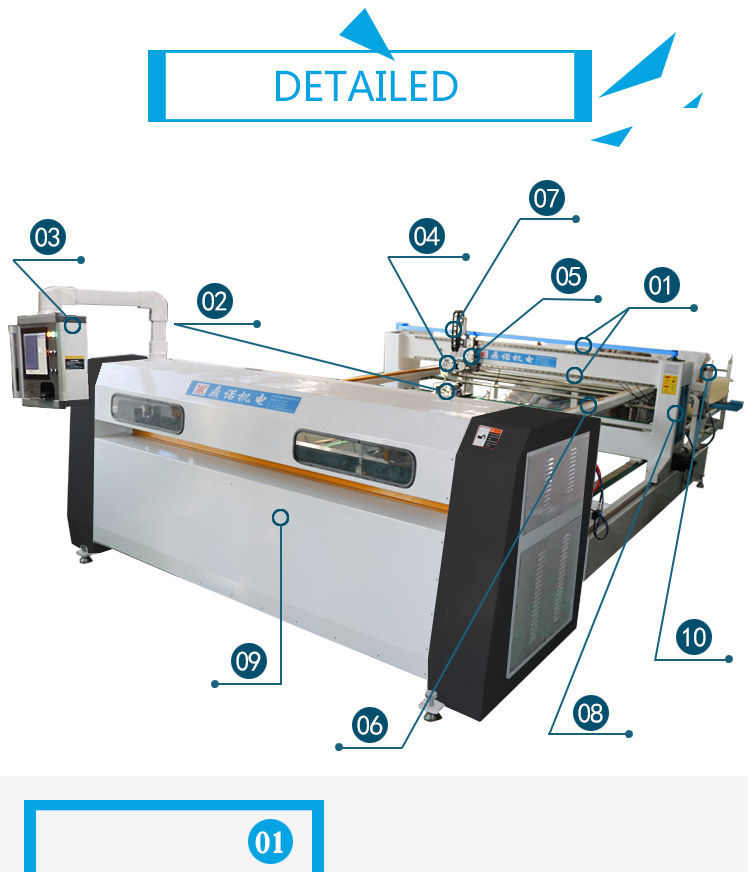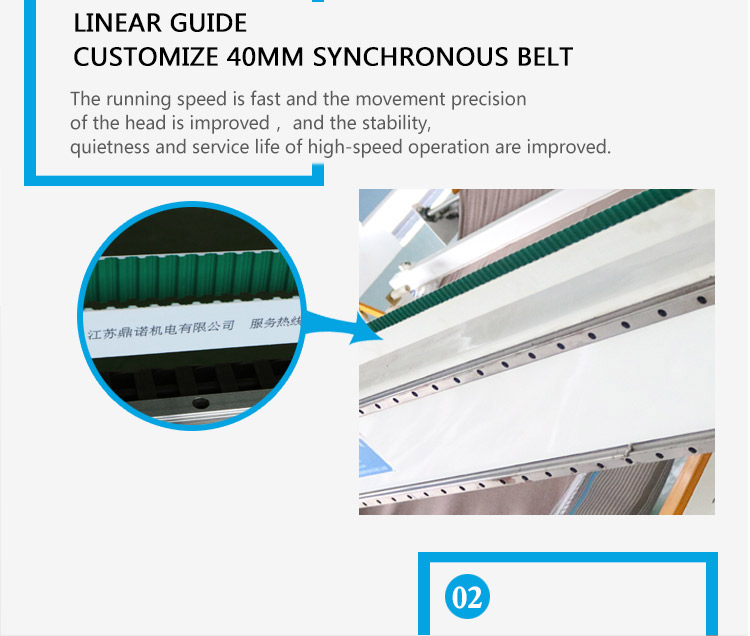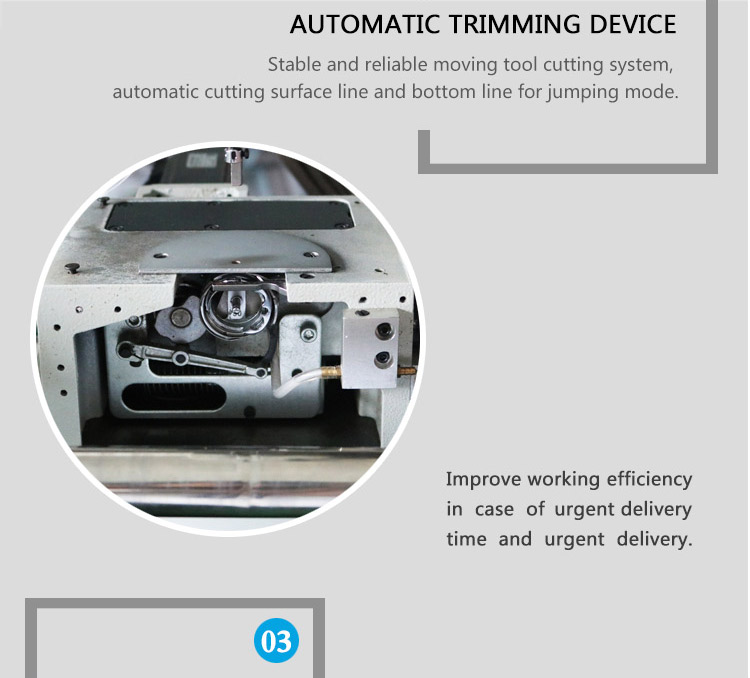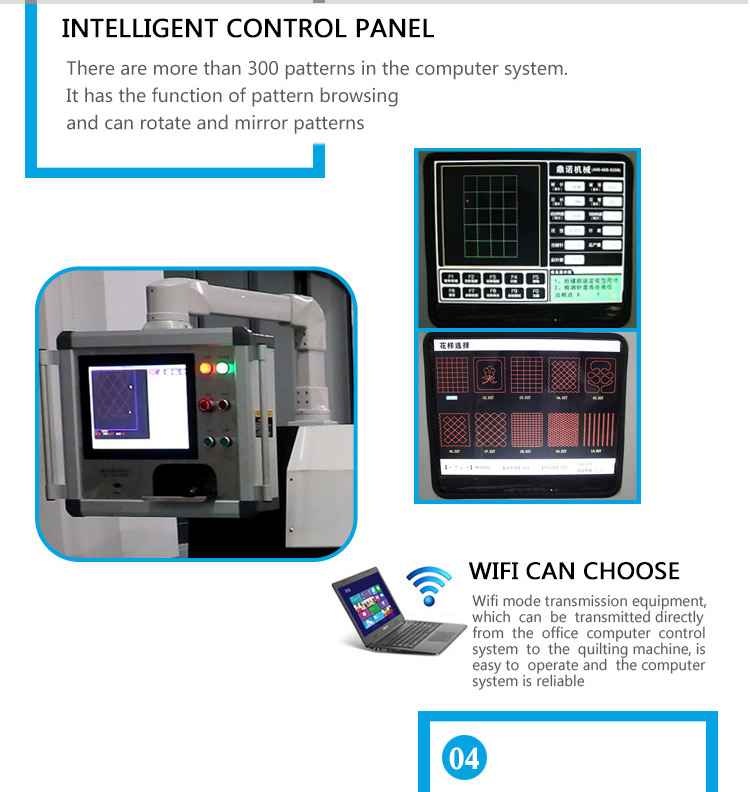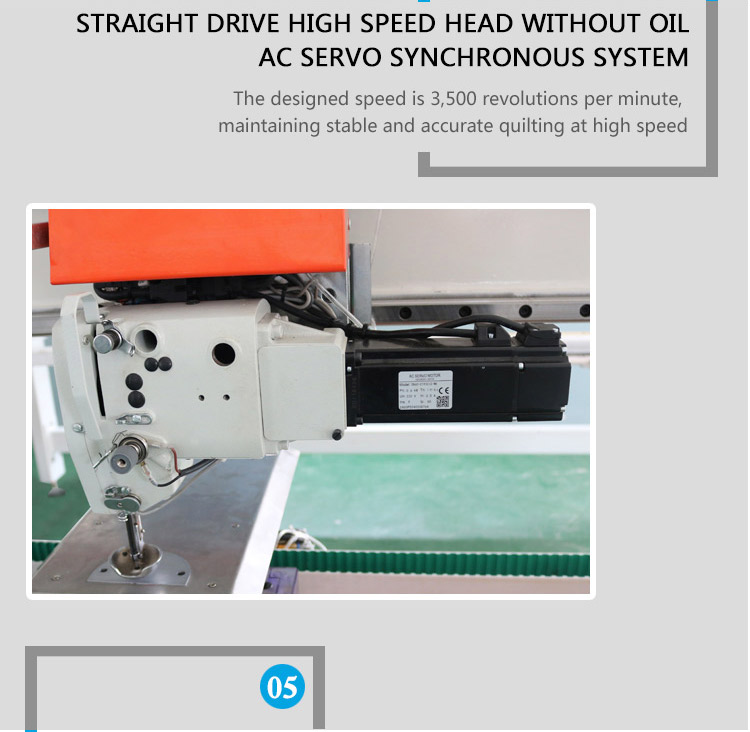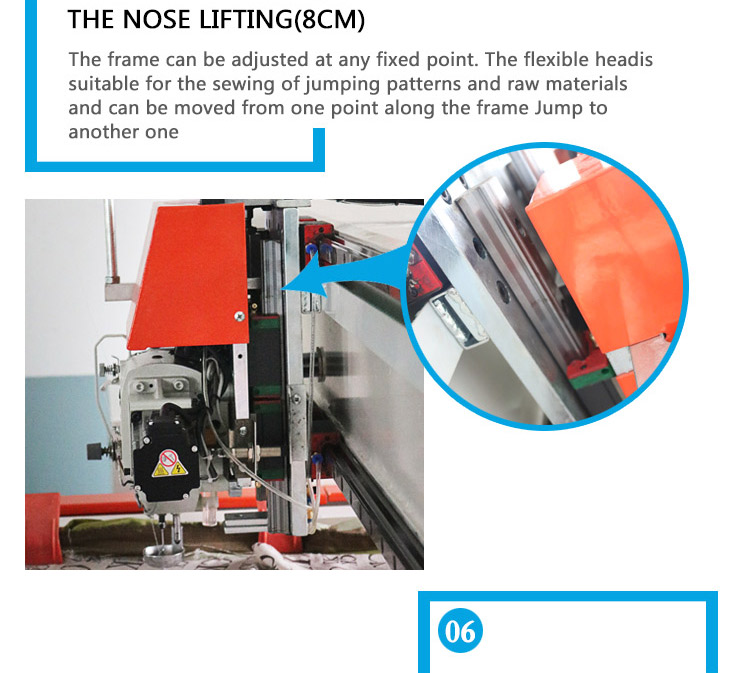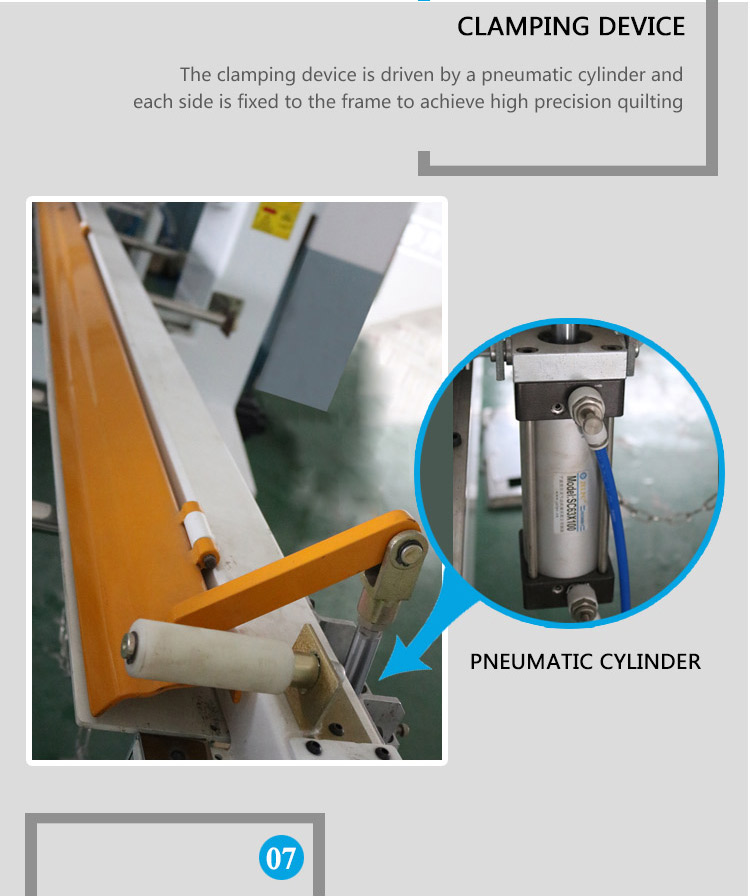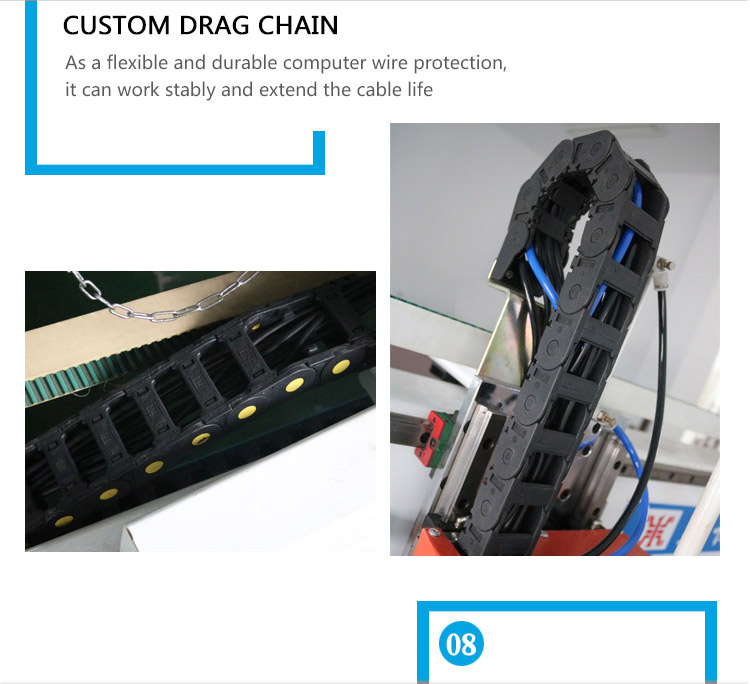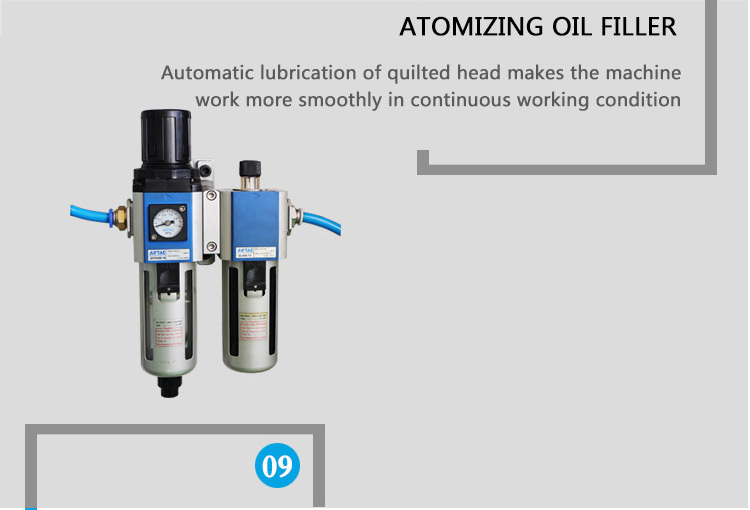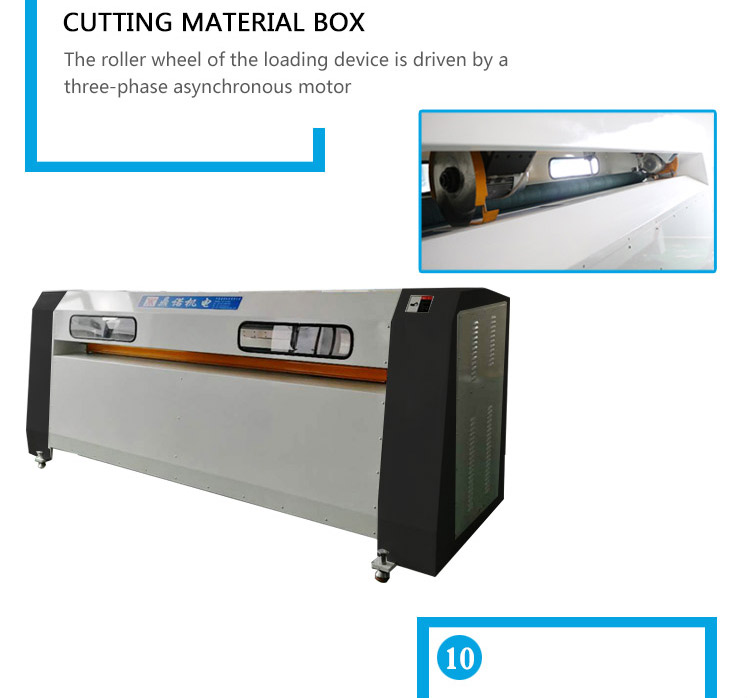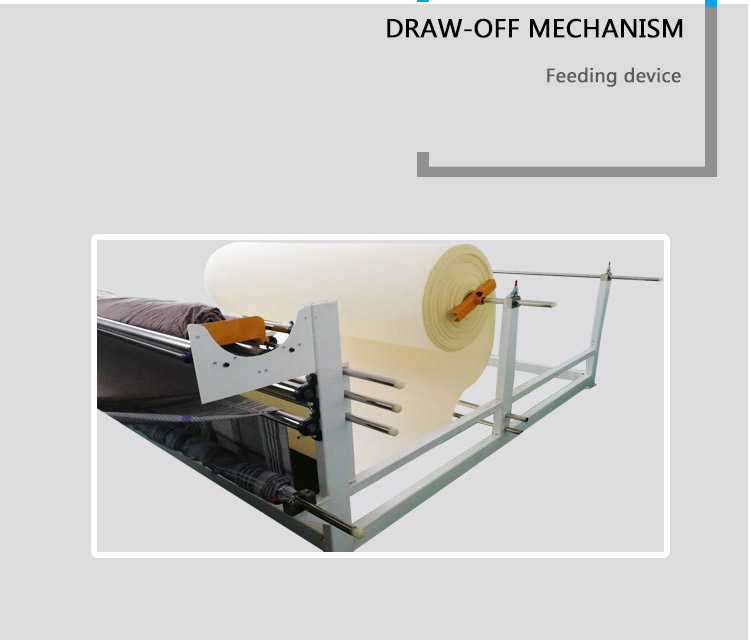 Applicable scope of product: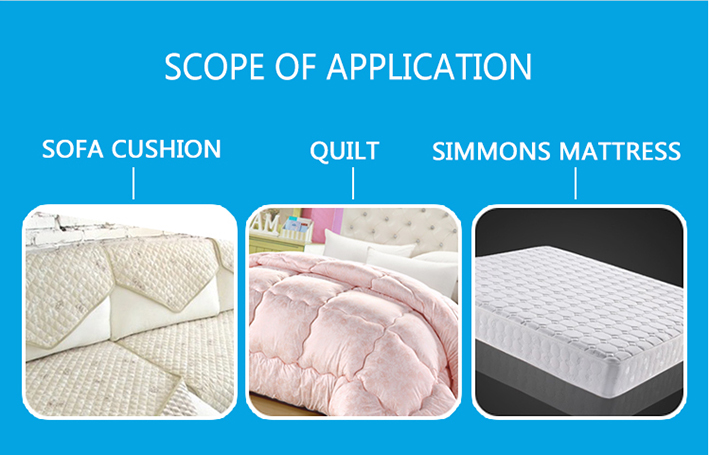 Suitable for continuous automated production of high-grade simmons mattresses quilts and sofa cushions .