Dingnuo Machinery participated in the Saigon Textile and Clothing Industry Exhibition in Vietnam
time:2018-07-23   Source: dingnuo machinery   
With Vietnam officially becoming a member of the WTO on January 1, 2007, Vietnam aims to become the world's top 10 exporter of garments in the future. The government will continue to vigorously develop textile and garment and related industries.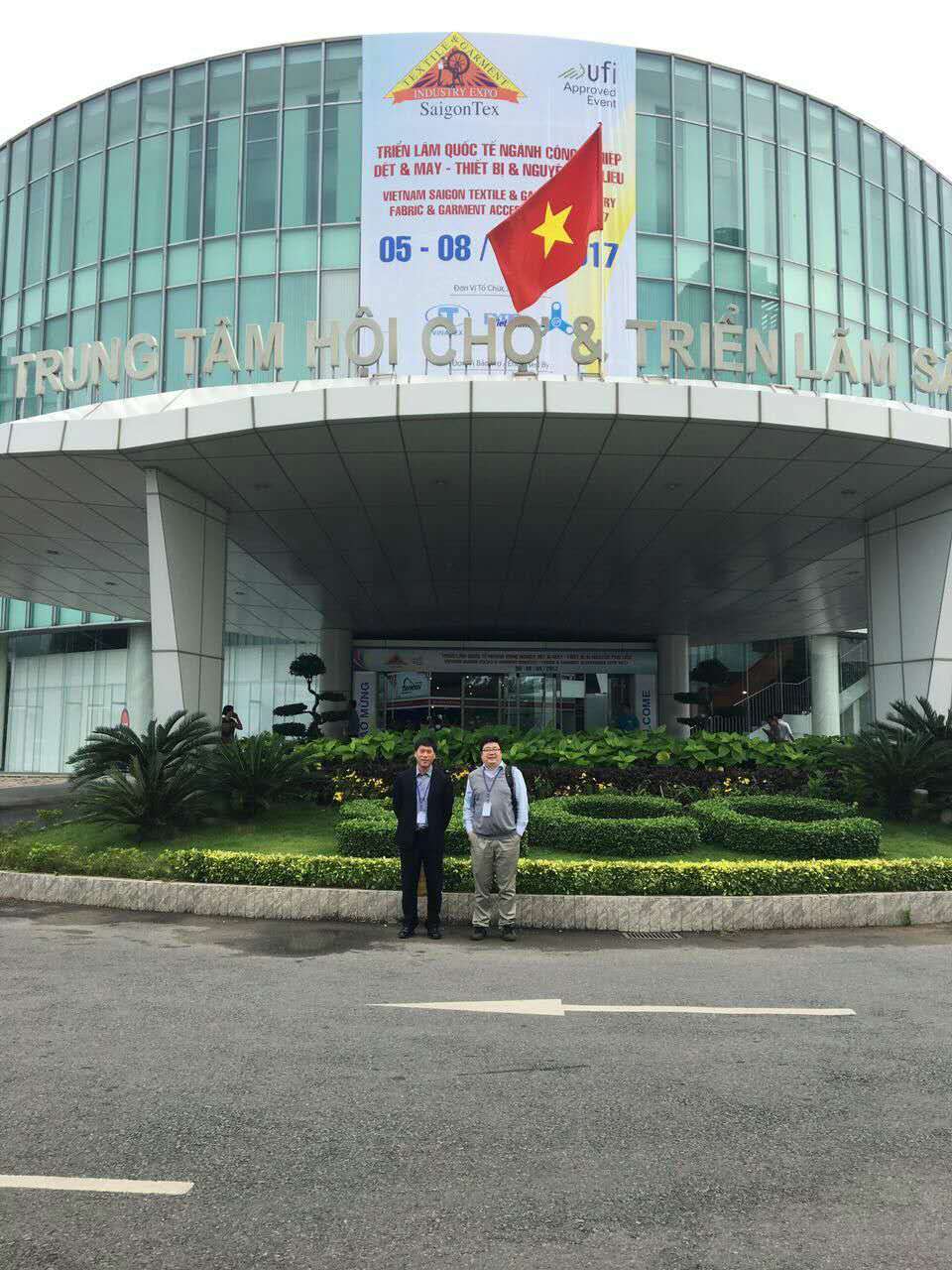 Vietnam's textile and garment industry is an advanced industry in Vietnam. It has played a very important role in the export of foreign exchange in Vietnam and has created a large amount of labor. In recent years, Vietnam's textile and garment industry has developed rapidly. With the support of the Vietnamese government, the Vietnamese textile and garment industry has developed rapidly in recent years. Vietnam has recently signed free trade agreements with the European Union, the European Union and South Korea, and Vietnam has signed the Trans-Pacific Partnership (TPP). Textile and garment exports have become one of Vietnam's main economic pillars.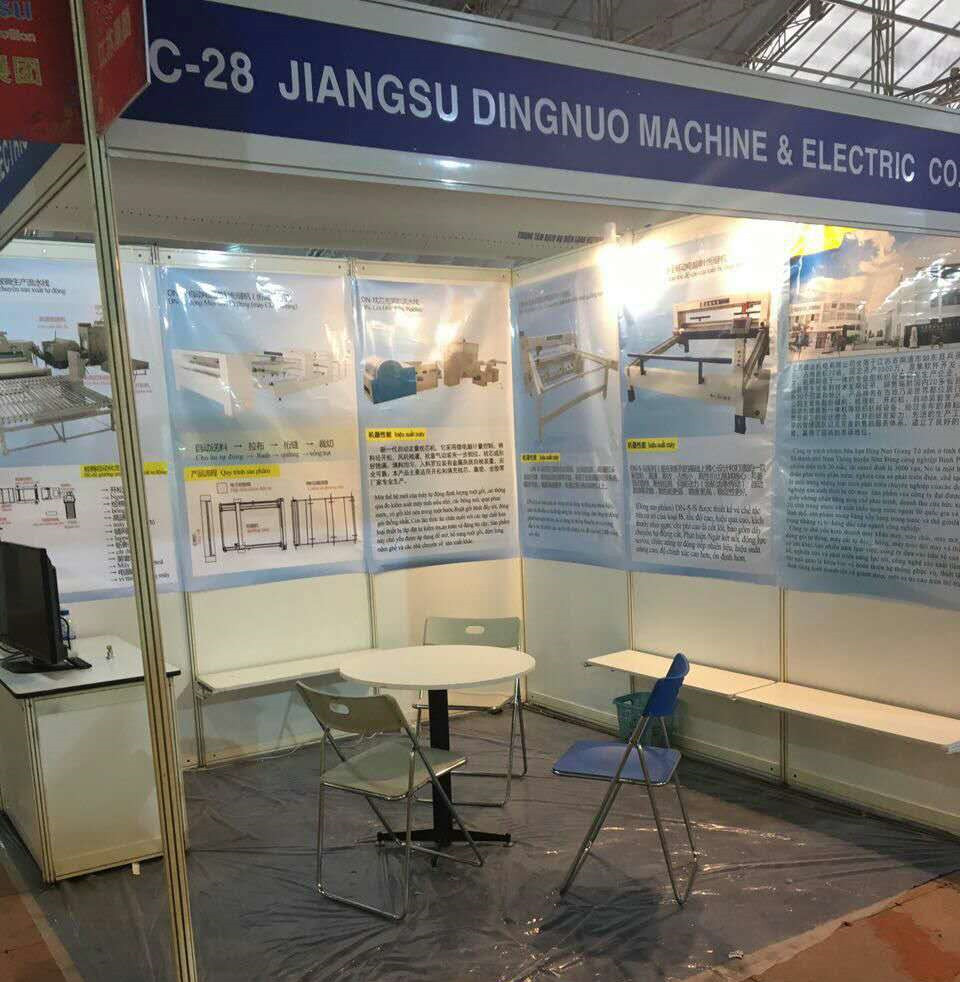 Vietnam Saigon Textile and Clothing Industry Exhibition is one of Vietnam's largest textile and garment exhibitions. Jiangsu Dingnuo Electromechanical Co., Ltd. invited to participate in the exhibition, showcasing professional solutions for home textile production and consolidating existing partnerships. It also explored a large number of potential customers and laid the foundation for market development.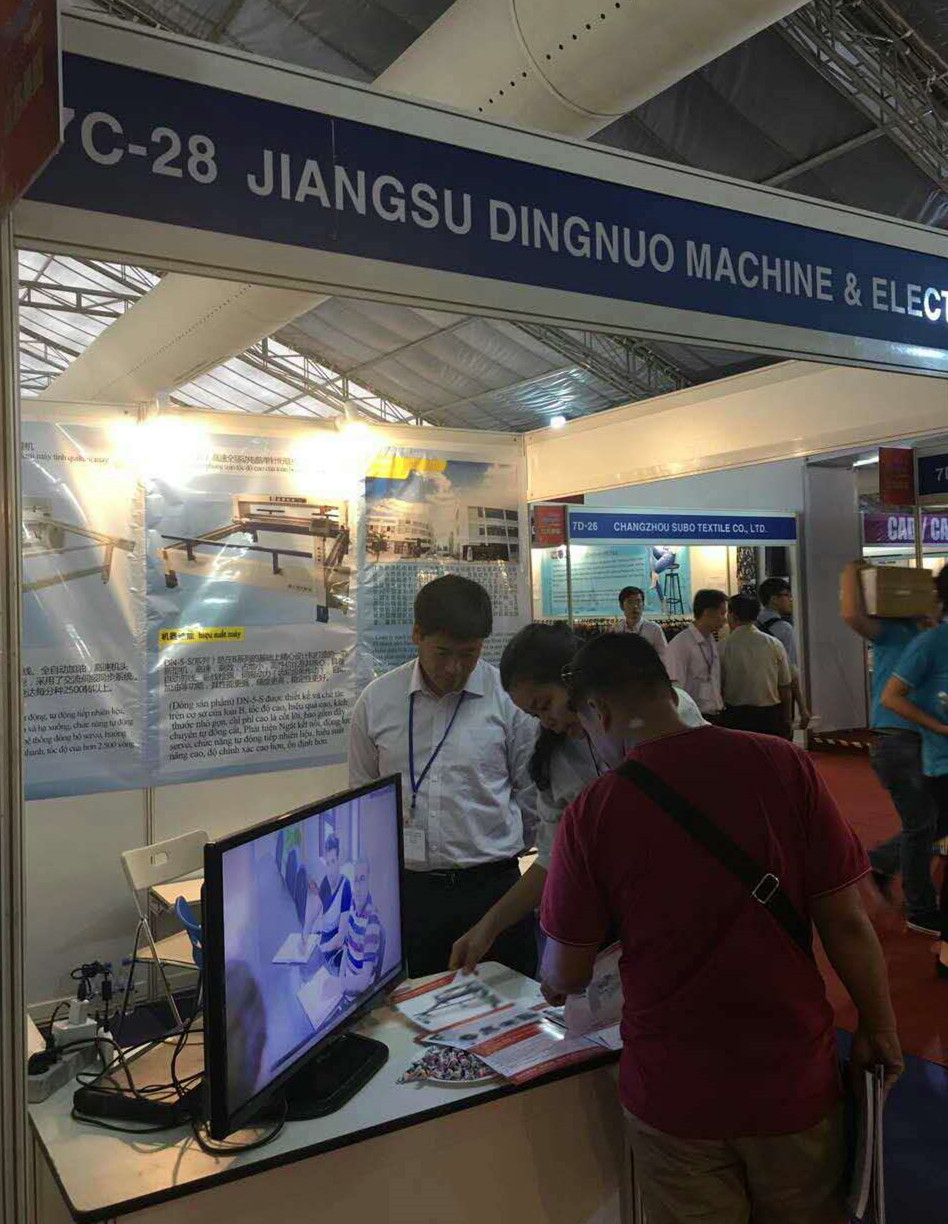 Dingnuo Electromechanical Insights on the current status of the home textile equipment market, using this professional platform to showcase China's advanced home textile production integration solutions to Vietnam and the global home textile equipment industry. The staff at the exhibition carefully explained the Vietnamese customers, which inspired the Vietnamese customers to overcome their management bottlenecks and achieve faster development.
During the exhibition, Dingnuo Electromechanical Booth attracted many participants to stop, and the staff always communicated with the exhibitors with full enthusiasm and patience. The characteristics and advantages of the exhibits were wonderfully explained and demonstrated by Dingnuo Electromechanical staff. The show was fully demonstrated, and the professional visitors, customers and exhibitors at the venue had a certain understanding of the products, and they all showed strong cooperation intentions.
Grasping the demand is to grasp the future, Dingnuo Electromechanical will provide a professional and efficient integrated personality solution for the home textile industry with a more mature and professional attitude, and contribute to the prosperity and development of the home textile industry!