Dingnuo computer quilting machine participates in the Egyptian International Textile, Garment Machinery and Accessories Exhibition
time:2018-07-23   Source: dingnuo machinery   
The 8th Egyptian International Textile, Garment Machinery and Accessories Exhibition was held at the Cairo International Convention Center on March 15-18, 2018, local time in Egypt. This exhibition showcased the company's flagship product: Dingnuo DN-5/DN-8 series computer quilting machine and other home textile equipment, which consolidated the existing cooperation relationship, explored a large number of potential customers, and laid a solid foundation for market development. .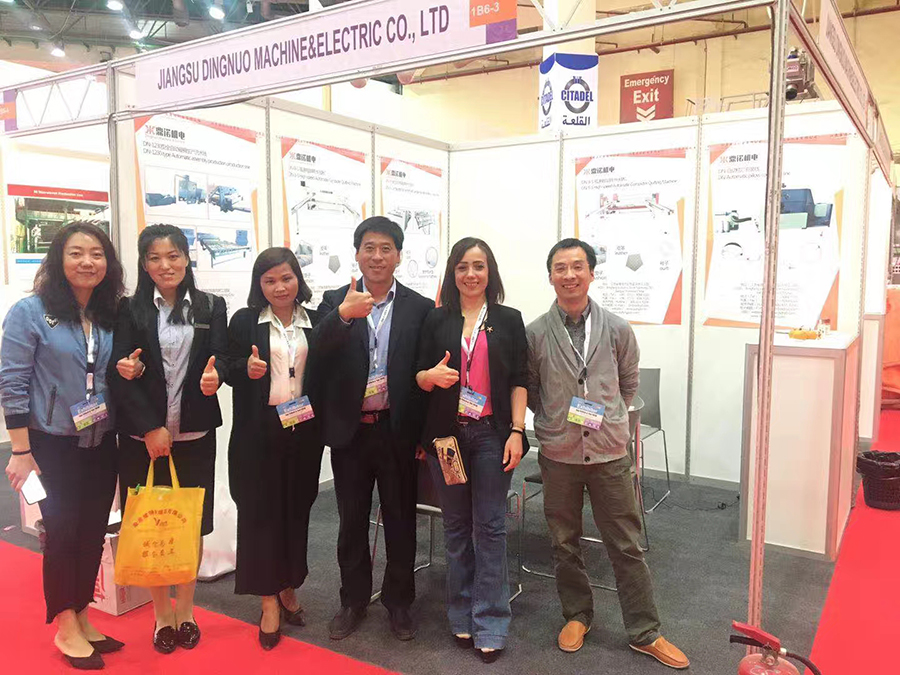 In order to cater to the huge development potential of the textile market in Africa and the Middle East, the 8th Egyptian International Textile, Weaving, Spinning, Sewing, Embroidery, Knitting, Dyeing, Finishing Machinery and Accessories Exhibition will be held on March 15-18, 2018. The Cairo International Conference Center will be held. The exhibition will gather global manufacturers and local agents as well as visitors from Egypt and neighboring countries. New textile and garment machinery and accessories will be exhibited to showcase new technologies and development trends.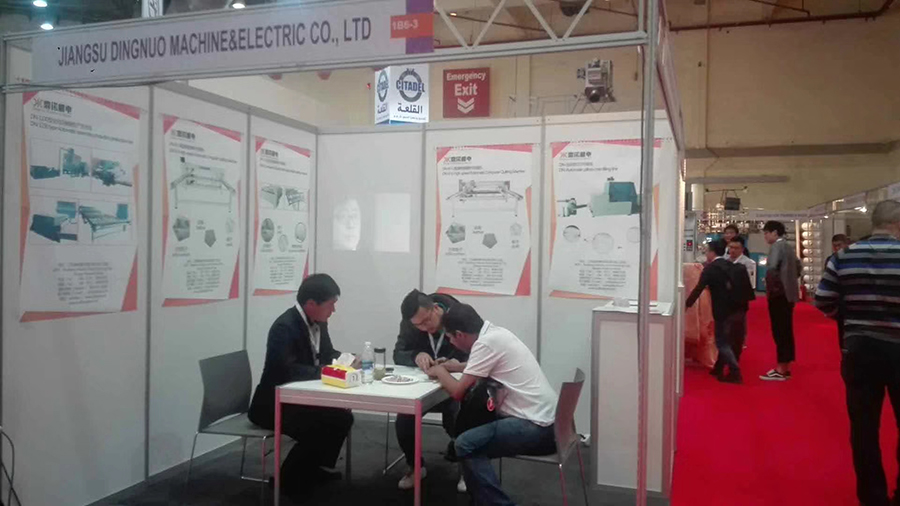 Dingnuo Electromechanical Co., Ltd. is currently in the domestic textile machinery industry market, researching and developing the quilting technology of the home textile sub-sector, producing the Dingnuo DN-5/DN-8 series computer quilting machine with fast running speed, high production precision and use. long life. Faced with different customers in the home textile market, we meet the specific needs of the market through configuration updates and customized solutions.
During the three-day exhibition, Dingnuo Electromechanical Booth attracted numerous exhibitors, and the staff always communicated with the exhibitors with full enthusiasm and patience. The features and advantages of the products were wonderfully delivered by Dingnuo Electromechanical staff. After the demonstration, the professional audience and exhibitors have a certain understanding of the products, and expressed great interest in the products exhibited by Dingnuo Electromechanical Co., Ltd. Many customers have conducted detailed consultation on the spot, hoping to pass this time. Opportunities to collaborate in depth.